As information and communication technology continues to evolve, our work climate is no longer tethered to a specific desk, phone or computer screen. With a Unified Communications (UC) platform, professionals now have the tools to operate from anywhere, anytime, across the globe, as long as they have the right device and a cloud connection.
Seamless UC provides a higher level, timelier, and collaborative interaction amongst our vastly dispersed workforce, breaking down the barriers of the traditional workspace. The right UC platform contains the products your employees need to connect, share, and work together on, in the same streamlined interface.
UC incorporates:
Messaging
Voice and video calling
Team collaboration
Video conferencing
File sharing
Our cloud-based and virtual business phone services make your organization more efficient and easier to manage. JRES replaces outdated phone equipment with a cloud hosted Private Branch Exchange (PBX), which means your desk phones and smart devices work together and can easily be managed online or through our mobile app.
Cloud-based phone systems help improve interactions with your clients through robust call features, texting, and integrations with your CRM and other software applications. Turn any location into a workplace, reduce your current expenses, and start taking calls.
Our VoIP services offer over 80 hosted VoIP and Unified Communication features to help your organization communicate better.  For one all-inclusive price you will receive features such as:
Auto Attendants
Call Routing and Forwarding
Desktop Integration
Find Me/Follow Me
Online PBX Controls
Toll-free Numbers
Call Analytics
Cloud PBX
Dial Plan Editor
Hot Desking
Ring Groups
Unlimited Extensions
Call Queues
Conference Bridge
Do Not Disturb
Local Numbers
Softphone
Virtual Fax
Call Recording
Custom Greetings
E911
Music on Hold
Time-Based Routing
Voicemail to Email
Call Tracking
Texting
Chat
VIDEO COMMUNICATIONS
Video communication has become an essential tool in today's business environment. Video provides a solution for communication within and outside your organization. Studies have shown that humans naturally respond better to a combination of audio and images.
Video technology reduces the need for travel, increase productivity, and supports humanized remote working.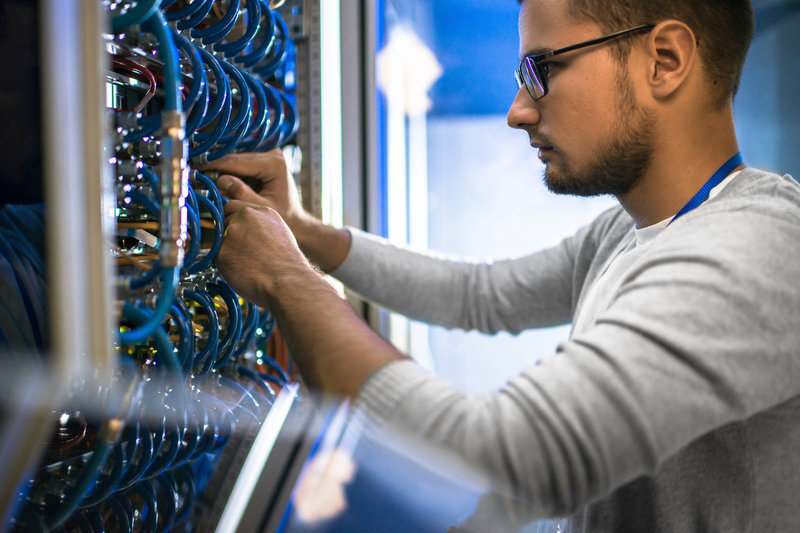 Request Consultation
Fill out the form below to request a consultation and find out how we can make your technology hassle-free!